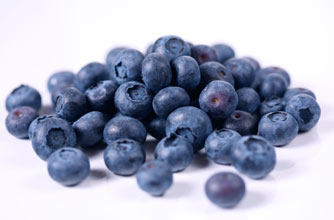 Bring on the berries
Blueberries and raspberries have a high number of antioxidants, a good dose of Vitamin C and plenty of fibre - which will keep you fuller for longer. The sharpness in flavour will also satisfy your sweet tooth more than other types of fruit, so should reduce your chance of snacking.

Top tip: Freeze blueberries and raspberries so you can grab a handful to make a smoothie, add to cereal or simply eat as a snack.