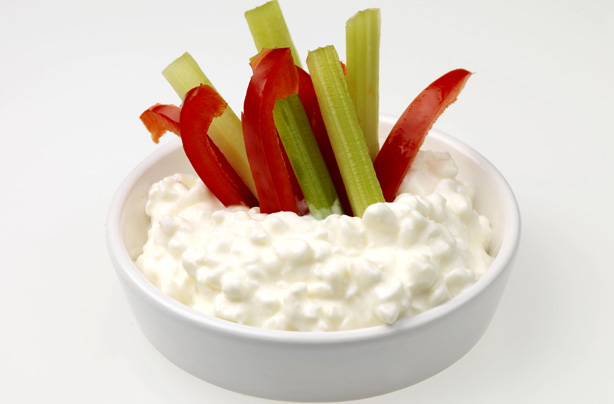 Snack on cottage cheese
Cottage cheese is low-calorie ingredient that is very high in protein. Versatile, cheap and delicious, it is one of the most useful ingredients to work into your diet if you are trying to stay fuller for longer. Use it to top a jacket potato, as a sandwich filler or just as a dip for some sliced carrots or cucumber.

Top tip: Choose lower-fat cottage cheese to cut the calories even further.