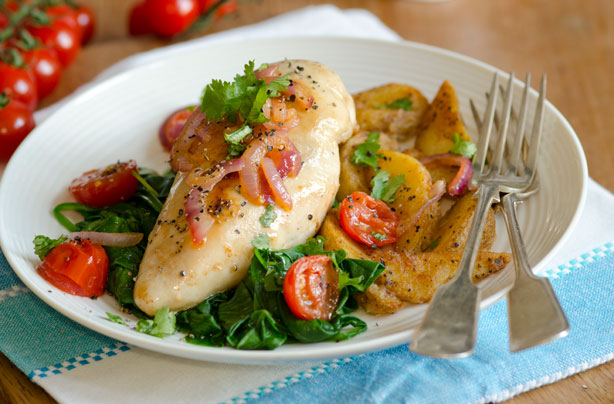 Protein is your friend
Protein is one of the most useful tools in keeping full. Making sure you get enough protein is easy to do and also helps boost energy-levels. Ideally, meals should be one third protein so its good to learn which foods are rich in protein to ensure your meals are nice and balanced. Chicken, turkey and fish are high in protein so are good choices for a lunch or dinner main.

Top tip: Adding chicken to a salad will make it more filling and give you more energy for the rest of the day.