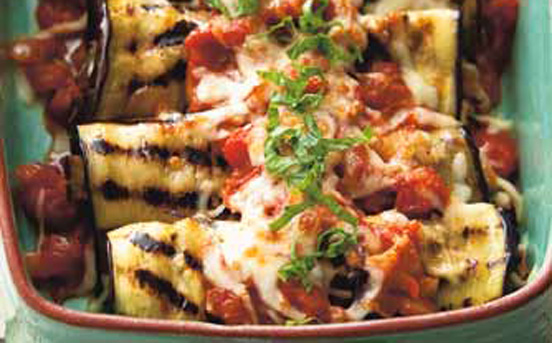 Mediterranean aubergines
The meaty texture of aubergines makes it a great replacement for meat in your meals. The vegetable is full of flavour and can be filled with a classic tomato sauce to make this tasty meal. Chopped olives scattered throughout give it a lovely Mediterranean twist.
Get the recipe:
Mediterranean aubergines
Serves
: 4
Ingredients
: (Tesco)
Aubergines: £1
Mozzarella: £1
Jar of olives: £1
Chopped tomatoes: 31p
Total
: £3.31
Cost cutting tip
: Buy a jar of olives rather than fresh ones as they last much longer. It's a handy ingredient to have in the cupboards to add flavour to your meals.