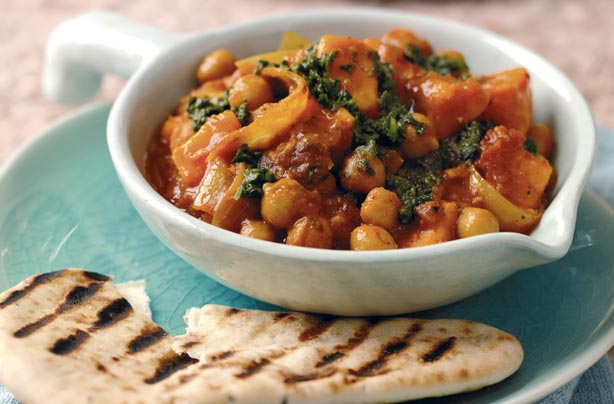 Sweet potato and chickpea balti
Curries aren't necessarily off the menu if you're trying to be healthy. If you make your own sauce and replace the meat with healthy ingredients, you can turn it into a low-calorie meal.
Get the recipe:
Sweet potato and chickpea balti
Serves
: 4
Ingredients
: (Asda)
Balti curry paste: 90p
Sweet potatoes: 90p
Chickpeas: 38p
Chopped tomatoes: 31p
Spinach: £1
Rice (optional): 40p

Total:
£3.89
Cost cutting tip:
Filling ingredients like chickpeas mean you don't often need rice or bread as a side, which not only cuts the costs but makes it healthier too.