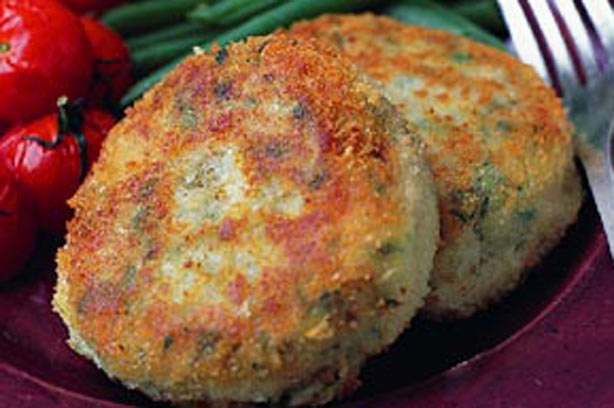 Tuna fish cakes
Fish cakes are such an easy, healthy recipe to feed the whole family. Tuna is full of protein and you can add more vegetables to the mix too. You could also replace the potatoes with sweet potatoes to reduce the fat content.
Get the recipe: Tuna fish cakes

Makes:
4

Ingredients
: (Tesco)
Large tin of tuna: £2
Readymade mash: £1
Spring onions: 40p
Egg: 10p
Breadcrumbs: 25p
Total:
£3.75
Cost cutting tip
: Rather than buying breadcrumbs, simply blend down a couple of slices of bread. You can do this when your bread is getting stale and freeze them to make dishes like this one.