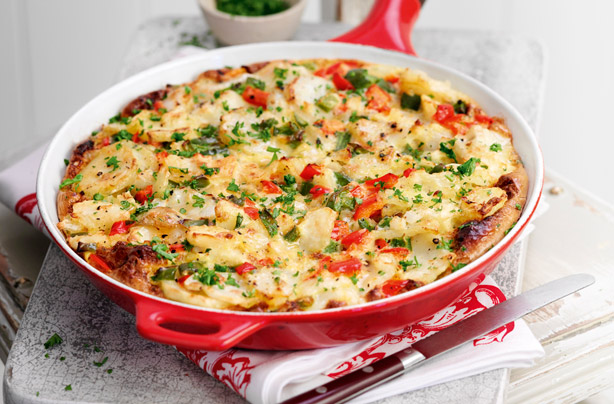 Spanish-style tortilla
Who needs to be in Spain? This sunny dish will bring plenty of sunshine to the table - and as it's from our friends at Slimming World, it's healthy too! The tortilla is made with potatoes so it's nice and filling - and you can add extra veg to the mix.
Get the recipe:
Spanish-style tortilla
Serves:
4
Ingredients:
(Tesco)
Potatoes: 69p
Green pepper: 80p
Red pepper: 80p
6 large eggs: £1.68

Total:
£3.97
Cost cutting tip:
Replace the red peppers with carrots and courgettes for a cheaper veg option.