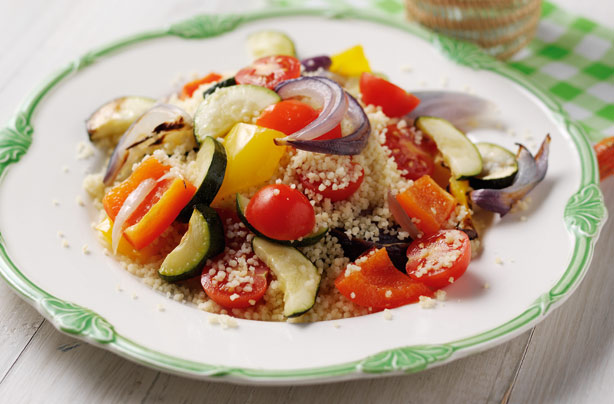 Roasted vegetable couscous
Couscous is so cheap and easy to make - and it's much healthier than a serving of rice or pasta. Topped with chunky vegetables, it makes a delicious meal for the family - and the leftovers can be used for lunch the next day.
Get the recipe:
Roasted vegetable couscous
Serves
: 4
Ingredients
: (Asda)
Cherry tomatoes: 82p
Courgettes: 16p
Red pepper: 80p
Yellow pepper: 80p
Couscous: 68p
Total:
£3.75
Cost cutting tip
: Save any leftover vegetables from your roast dinner to make cheap meals like this through the week.