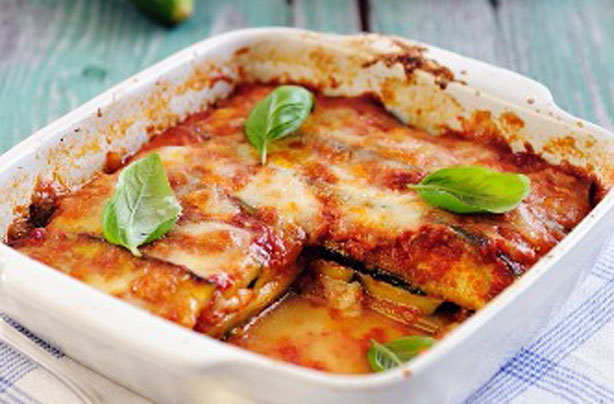 Courgette lasagne
Removing the meat from a lasagne is an easy way to make a healthy meal. This simple recipe uses courgettes with a passata-based sauce for a veggie treat the whole family will enjoy.
Get the recipe:
Courgette lasagne
Serves
: 4
Ingredients
: (Asda)
Fresh lasagne sheets: 80p
Courgettes: 97p
Ricotta: £1
50g cheddar: 30p (from a larger block)
Passata: 44p
Total:
£3.56
Cost cutting tips
: Dried lasagne sheets cost less than fresh if you want to make this meal even cheaper.