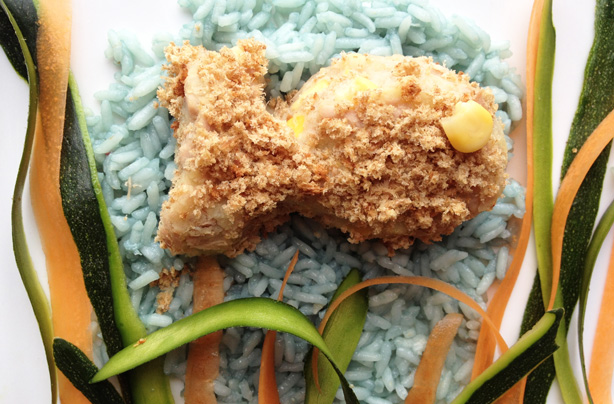 An underwater treat
What: Fishcakes are a healthy option for kids' dinners as you can hide lots of veggies in the mix. You can also sneak more veggies onto the plate with this fun sea-life design.

How: Shape your fishcakes to look like a fish (a simple circle and triangle combination is enough). Slice thin strips of carrot and courgette and place atop some rice. We coloured the rice blue using a very clever trick: add bicarbonate of soda to the juice from a jar of red cabbage - hey presto, natural blue food colouring!

Top tip: Use sweet potato rather than potato to make your fish cakes extra healthy. You can even top with brown breadcrumbs rather than white.