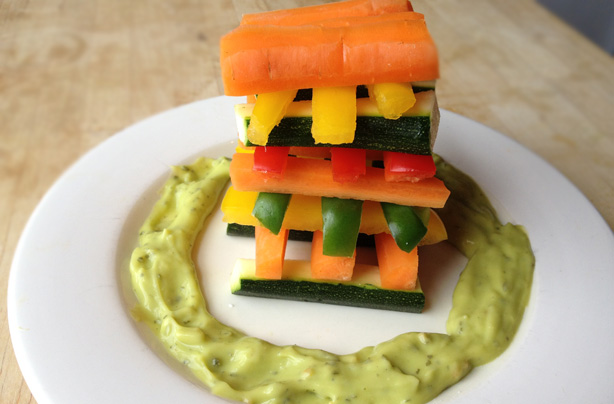 JENGAAAAAAA!!!!!
What: We know we tell kids not the play with their food but... this is just so much fun (and it's healthy!)

How: Slice veggies (or fruits) into thin strips and assemble into a Jenga tower. Surround with a dip and whatever falls into the dip has to be eaten!

Top tip: You can make your own guacamole by blending avocado, tomatoes and lime juice.