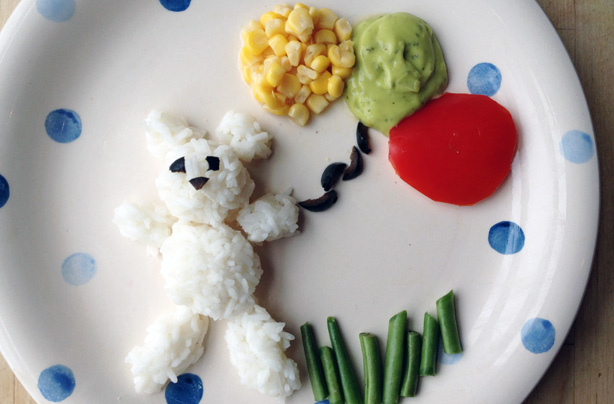 Birthday bear
What: This little rice bear must be celebrating - look at those colourful balloons!

How: The colourful balloons can be made with whatever vegetables you would like - we used red pepper, sweetcorn and guacamole. The rice bear can be shaped by hand - a few black olives will give his face lots of personality!

Top tip: Allow the rice to soak in cold water before boiling to make it easier to mould.