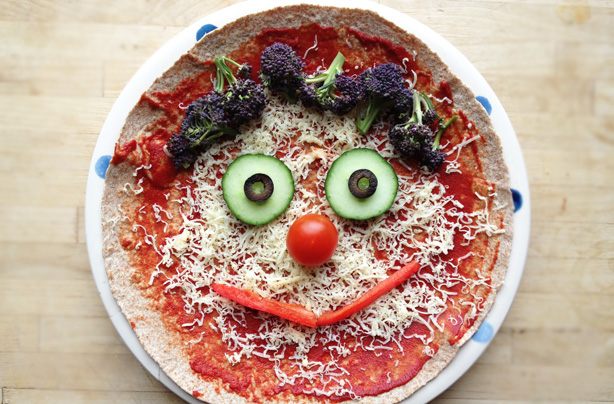 Hey pizza face!
What: This light lunch treat may look like a pizza but it's actually healthier than that. The base is a wholemeal tortilla and the light cheese topping is just a base for the fun vegetable face design.

How: Top a tortilla with a thin layer of tomato puree and a light sprinkling of cheese. Make the face using broccoli for the hair, cucumbers and black olives for the eyes, a cherry tomato for the nose and some slices of red pepper for the mouth.

Top tip: You can make your own tomato sauce by blending or squishing down some cherry tomatoes.