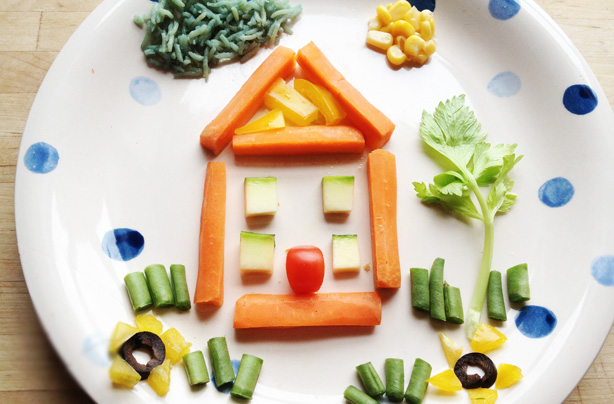 Our house... in the middle of our street....
What: This one is almost as much fun for the adults as it is for the kids! Get them involved in making a vegetable version of your own house - then sit back as they eat it all up!

How: Arrange strips of carrots, cubes of courgette and some sweetcorn and green beans to make your dream house.

Top tip: A house design would work well atop some mashed potato, pasta or rice.