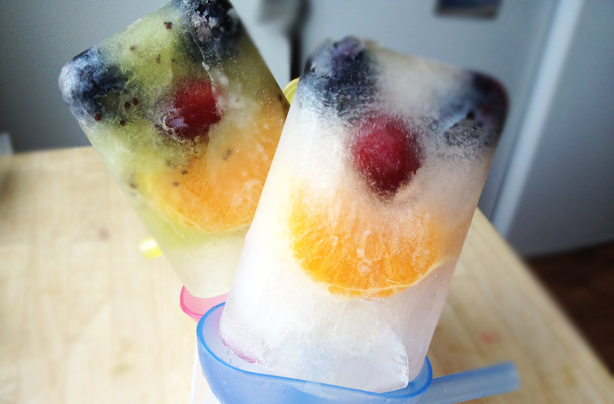 Ice to meet you!
What: Hello there! These light lollies are not only refreshing - they have a fruity little face in them too!

How: Wedge blueberries, a red grape and 2 segments of orange into a ice lolly mould and pour over a clear liquid - we used lemon squash and fresh kiwi juice - and leave to freeze.

Top tip: Keep the fruit in place with a cocktail stick whilst pouring in the liquid.