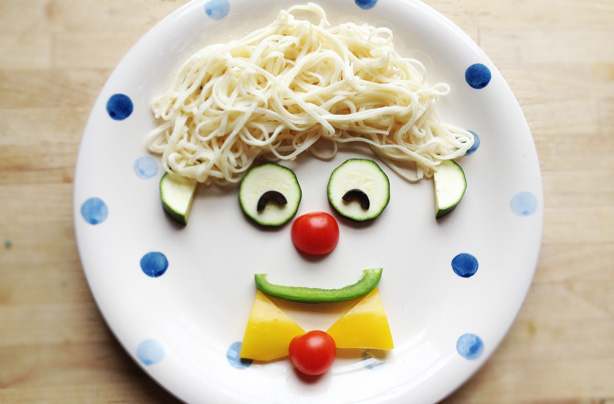 Do you like my hair?
What: This happy chappy has got a new hairdo! Some noodles or spaghetti, with a little cream cheese, is the perfect base for this fun design.

How: Place the noodles at the top of the plate, make the eyes and ears with some courgettes and use cherry tomatoes and peppers for the rest of the face.

Top tip: You can use these ingredients to make a face on some mashed potato or even a slice of toast.