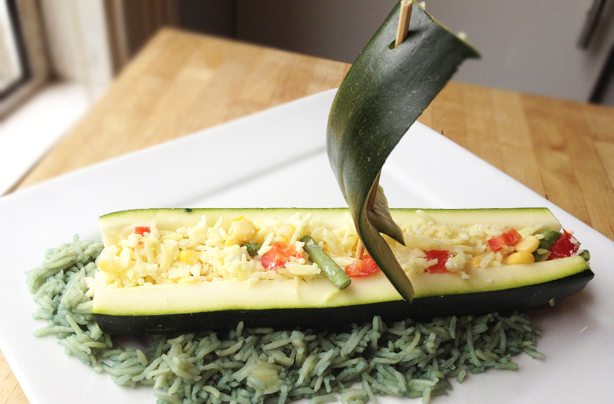 All aboard!
What: Is it a boat, is it a veg? .... well, it's both! This courgette boat is filled with goodness - and it looks pretty cool too!

How: Half and remove the centre of a large courgette. Fill with a cooked rice mix and bake until the courgette is soft. Peel a sail from the remaining courgette half and affix to the boat with a cocktail stick.

Top tip: Some blue rice would make a fun base for this water-themed design.