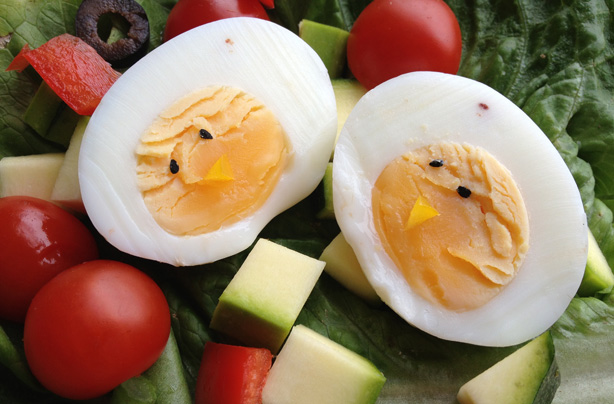 A healthy birds' nest
What: A simple salad can be a boring lunch for kids. but they can be given a little character quite easily!

How: Hard boil an egg and allow to cool. Peel off the shell and cut in half. We used toasted sesame seeds for the eyes and a slice of yellow pepper for the beak.

Top tip: Eggs are full of protein so will keep the kids fuller for longer.