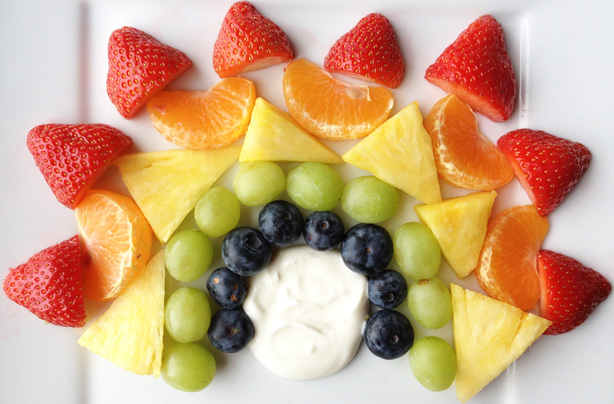 A fruity rainbow
What: Fruit and yogurt is a delicious and healthy dessert or snack option. This tasty design not only looks pretty, it tastes good too.

How: Cut strawberries in half, peel and segment a tangerine or satsuma, cut pineapple into triangles and arrange in a rainbow shape with some grapes and blueberries. Add a dollop of yogurt in the centre to dip the fruits into.

Top tip: You can use any type of fruits to make a rainbow - as long as they're colourful and bright.