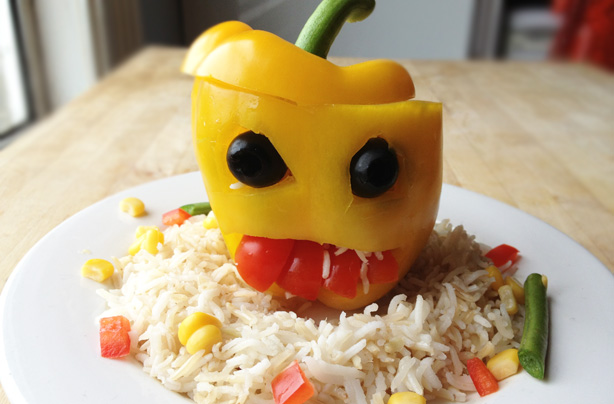 Peter pepper
What:
We're not sure why but we named this little guy Peter. A stuffed pepper can be a healthy and filling lunch - and if you give it a name and a face, it's fun too!
How:
Much like carving a pumpkin, you just need to remove the top, scoop out the middle and carve some eyes and a mouth. We filled the pepper with a rice and vegetable mix and baked. The cherry tomatoes for the teeth and black olives for the eyes give Peter plenty of personality!
Top tip
: Peppers can be stuffed with mince too and make a good substitution for a rice, pasta or potato side.
Where to next?
More
healthy recipe
s
Foods that are making you hungry
Never be hungry again: 30 ways to stay fuller for longer