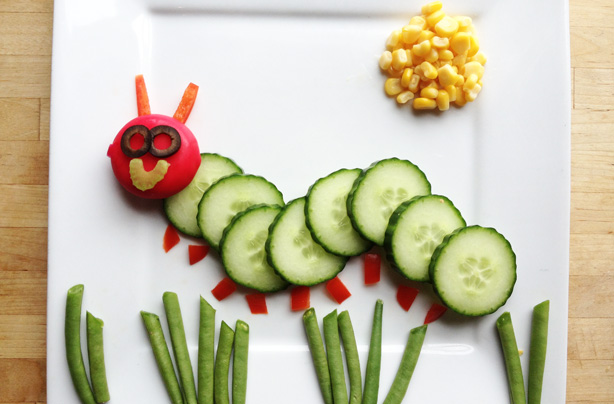 A hungry - but healthy - caterpillar
What: What better way to get the kids exciting about a plate of veg than this little fella? The childhood book favourite is an easy design to try at home.

How: Slice a cucumber into thin slices and arrange on the plate. Cut slices of red pepper to make the ears and feet. Unwrap a Mini Babybel for the head and add slices of black olive and celery for the mouth. We added chopped green beans and sweetcorn to the plate to make the grass and sun.

Top tip: You can make this design with fruit and replace the cucumber and pepper with slices of apple.