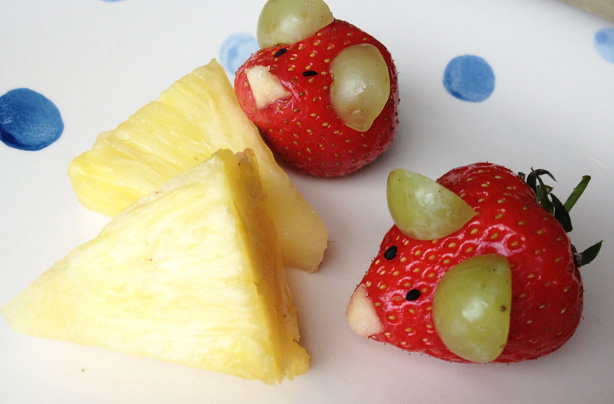 Berry nice mice
What: These strawberry mice could not be easier to make. The cute little faces make eating fruit much more fun.

How: Take whole strawberries and use a tiny slice of an apple for the nose and grape quarters for the ears. Slice some pineapples into triangles to make a cheesy (but fruity!) treat for the mice.


Top tip: You can decorate most fruit to look like animals - you just need to give them a cute face!