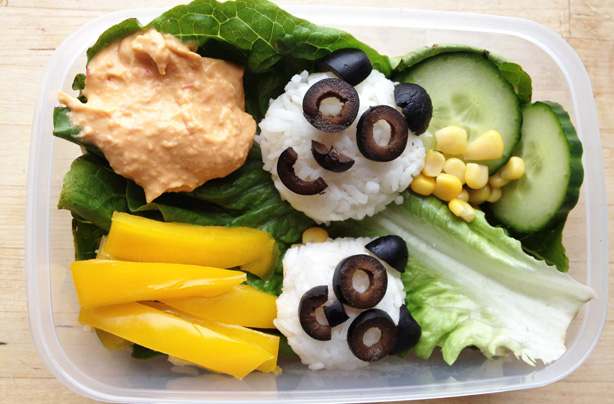 Lunchbox friends
What: Imagine the kids' faces when they open their lunchboxes to find these happy little chaps! These rice balls can be decorated with lots of different faces and will make any salad or vegetables seem much more interesting.

How: Allow rice to soak in cold water for up to 1 hour before cooking (this will help make it sticky). Boil as usual, allow to cool then shape into a ball with your hands. Use black olives to make the panda faces - or any other ingredients you have to hand.

Top tip: If your children don't like olives you can use peppers or sweetcorn to decorate the rice instead.