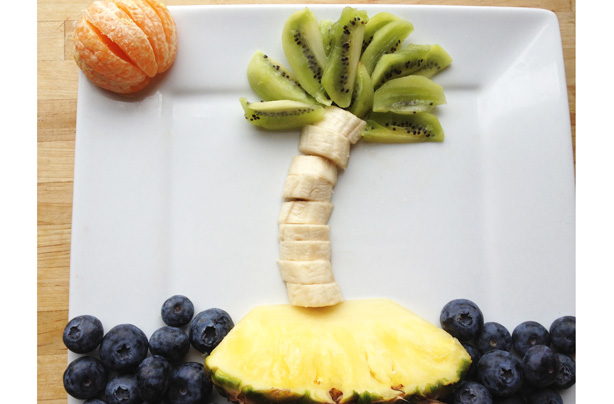 'Dessert' island
What: Everyone loves the thought of relaxing on a desert island so this fruity dessert treat is one for all ages.

How: Arrange a slice of pineapple and a sea of blueberries on a plate. Half and slice a banana for the trunk and slice thin strips of kiwi fruit for the palm tree leaves. A few orange segments will bring plenty of sunshine.

Top tip: Not a fan of kiwi fruit? Replace with slices of green apple instead. You could also use orange segments instead of the pineapple.