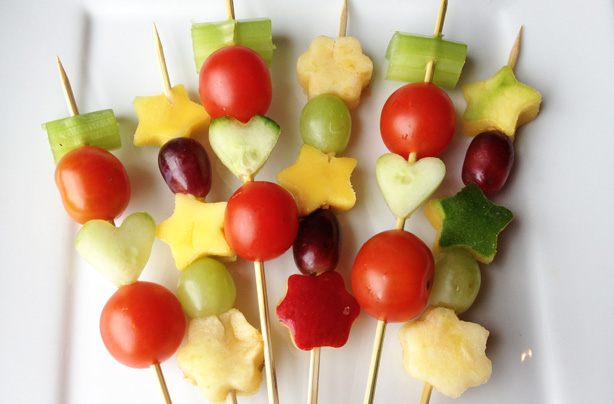 Kebabs - but not as you know them!
What: Who says kebabs have to be greasy? These vibrant fresh fruit and vegetable kebabs will beat a naughty doner any day of the week!

How: Cut your fruit and veg into fun shapes and sizes. We used small cookie cutters to get the stars and flowers. Grill the vegetables ones and serve as a side to dinner and have the fruit ones with a drizzle of yogurt for dessert.

Top tip: You can grill vegetable kebabs on the BBQ for a fun summery twist - the fruit ones would be delicious after a few seconds on the grill too!