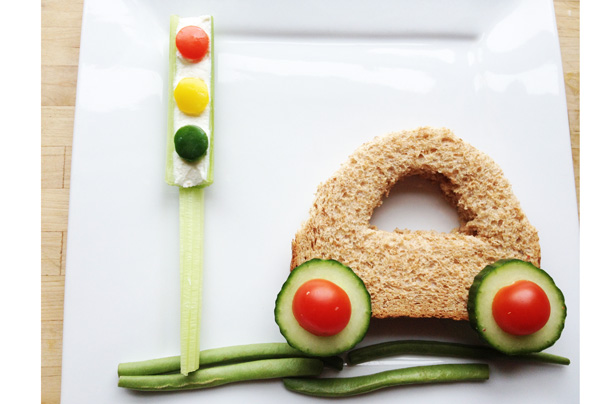 Beep beep!
What: This sporty little number (with a healthy traffic light) will make those veggie sandwiches seem much more fun.

How: Cut your sandwich into a simple dome shape and cut out a segment for the window. Use slices of courgette and cherry tomato halves for the wheels and a few green beans for the road. To make the traffic light, fill celery with some low-fat cream cheese and top with 3 circles of coloured peppers - simple!

Top tip: You can fill celery with lots of different cheeses or spreads to make it more fun to eat.