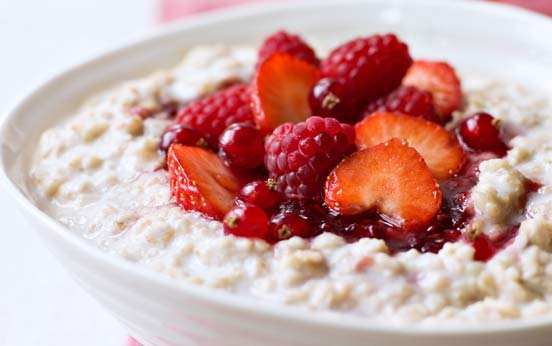 Oats
If you're looking to lose some weight and are not sure what to have for breakfast, try having some porridge or oat-based muesli.
Yes, oats are carbohydrates which means they can be quite high in sugar, but they are also slow-release carbs which means they take longer to be turned into energy and will keep you full until lunch time.
They can also help to burn fat if you eat them three hours before you exercise!
Recipes to try:
Granola
Strawberry and oat smoothie
Porridge recipes