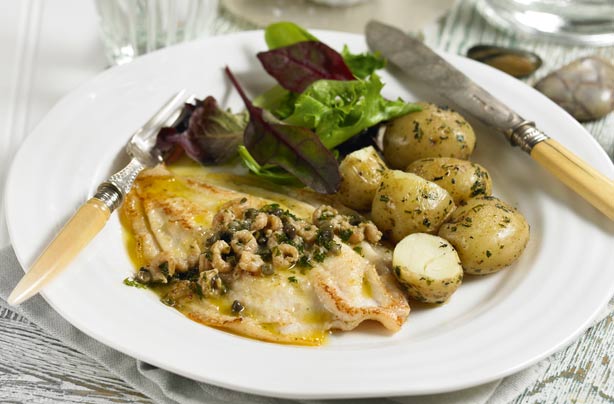 Meals under 300 calories
If you're on a calorie-controlled diet, like the
5:2 diet
, it's good to know how many calories are in each meal you eat. We've done all the hard work for you and found our favourite meals that are 300 calories or less.
These tasty recipes may all be low calorie but they're definitely not low in flavour. These dishes prove that you can eat delicious meals and still be healthy.
The standard calorie intake for a woman is 2,000 calories a day so a main meal under 300 calories is relatively low. It's best to try and eat as balanced a diet as possible so our recipes are full of vegetables and filling grains and carbs. Who said healthy eating had to be boring?
Take a look through the delicious meals you can make for less than 300 calories...
See our guide to making
low-calorie 5:2 diet meal plans.
First on the list is this delicious quick-fry lemon sole with shrimp and caper butter. Fancy ey?
280 calories/15g fat per portion
Our quick-fry lemon sole with shrimp and caper butter is a tasty supper served with boiled potatoes and a light salad.
Get the recipe:
Quick-fry lemon sole with shrimp and caper butter