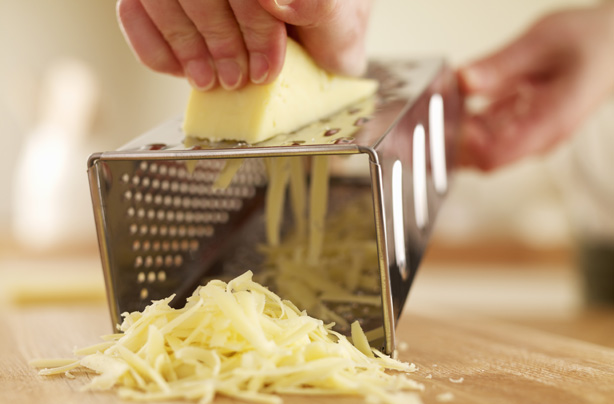 Topping with cheese
Pasta, pizza, cottage pie - what food doesn't taste delicious with a nice crispy layer of cheese on top? This instinctive habit is literally layering your food in fat.

Break the habit:
- Substitute the cheese topping for a wholemeal breadcrumb or oat topping.
- Try to replace the flavour achieved from cheese with other flavours and products. Tomato-based sauces are just as tasty with lots of herbs as they are with cheese.
- Look out for lower-fat versions of your favourite cheese.
- Buy a stronger cheese - you'll need to use a lot less to get the same flavour.