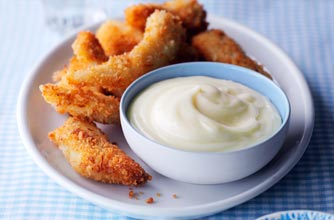 Piling on the condiments
They're on the side of your plate so you probably don't think to count them in the calorie count of you meal but condiments can add needless fat to your meal. Mayonnaise is made from a lot of oil and egg yolks while tomato ketchup has a high amount of added salt and sugar - neither of which is any good!
Break the habit:

- Make a homemade sauce such as salsa or guacamole to go alongside you meal.
- Make meals that come with a sauce or use sauces from other recipes to make your meals less dry. A homemade pesto will go with most dishes.

- See our round-up of the
best and worst sauces
for your diet

Where to next?

Foods that are making you hungry
Never be hungry again: 30 ways to stay fuller for longer
Healthy recipes