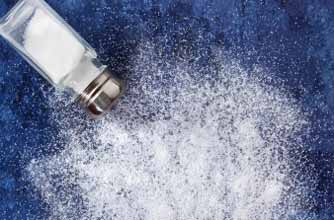 Adding too much salt
Seasoning food is the best way to get a really powerful flavour so adding salt is important, but you may not need to add as much salt as you think. Salt affects the way your body digests food and can often leave you feeling dehydrated so it's best to use as little as you possibly can.

Break the habit:
- Only add the salt at the end of cooking. Flavours develop over time so you may not need to add as much.
- Use natural flavourings such as herbs before seasoning.
- Check to see if any products you are using are high in salt - consider cutting them out or using low-salt alternatives.
- Don't put salt on the table, if it's there you are more likely to use it instinctively.