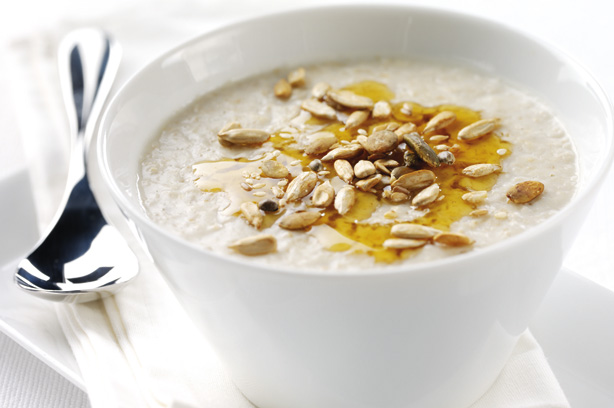 Porridge
½tsp honey: 10 calories
25g porridge oats: 89 calories
Water: n/a
Pinch of cinnamon: n/a

Total calories = 99 calories

Porridge is a great way to start the day. As a slow-energy releasing carb, the oats in this recipe will keep you full. Mixed with water rather than milk to keep the calories down, sweeten with a pinch of cinnamon. You could top your porridge with nuts too but just remember the calorie count!