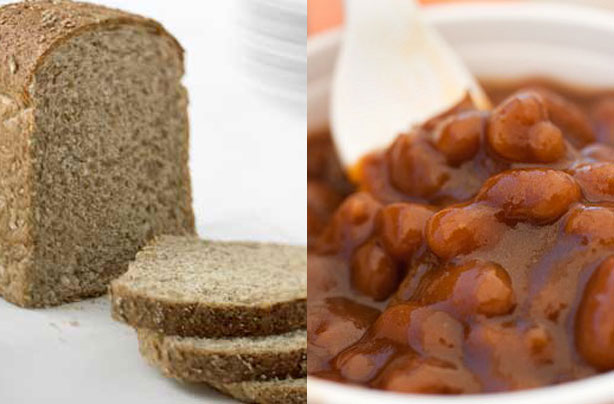 Beans on toast
1 slice of wholemeal bread from small loaf: 55 calories
50g baked beans: 42 calories

Total calories = 97 calories

Yes, you really can have beans on toast! Crusty wholemeal bread toasted and a tin of beans is a low-calorie start to the day. Heat the beans in the microwave and pop the bread in the toaster - quick and simple!