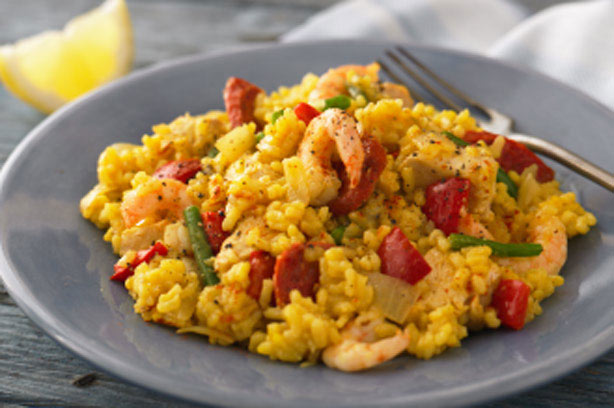 6. Chicken and prawn paella
Good for:
A Spanish-themed evening with the whole family
.
Flavours:
Classic Spanish flavours; chorizo, soft prawns and paprika.

Time it takes to make:
1hr

Why we love it:
What makes this paella better than the rest? Well it has to be the paprika and fresh saffron strands of course! The classic Spanish spices will elevate your simple rice dish to a work of flavour perfection!

Top tip:
Serve this dish with a thick lemon wedge and crusty bread.

Get the recipe: Chicken and prawn paella