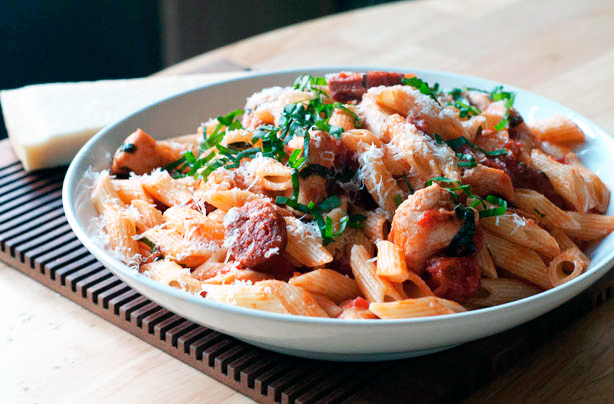 5. Chicken and chorizo pasta
Good for:
A speedy mid-week choice.

Flavours:
Spicy chorizo with a classic tomato sauce.

Time it takes to make:
20 mins

Why we love it:
Chorizo isn't just for paella, it's for pasta too! The spicy Spanish sausage gives your basic tomato sauce a quick burst of flavour - all you need is one simple ingredient.

Top tip:
If you don't have chorizo, swap it for Parma ham or pancetta instead.

Get the recipe: Chicken and chorizo pasta