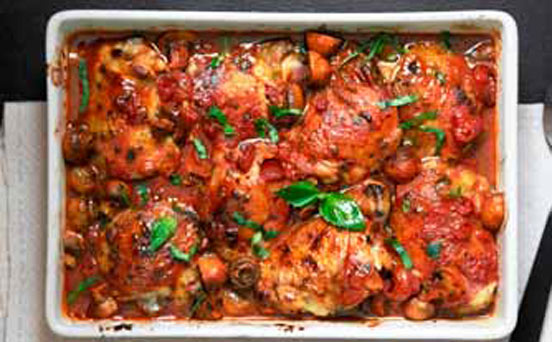 3. Tomato baked chicken
Good for:
Sharing with the family.

Flavours:
A delicious tomato and mushroom-based sauce.

Time it takes to make:
35 mins

Why we love it:
If you love dishes that are bursting with juicy tomatoes, you're going to love this one. Bake your chicken in a chopped tomato and mushroom sauce to give them a succulent, flavoursome twist.

Top tip:
Use chicken thighs or smaller chicken cuts for a cheaper dish.

Get the recipe: Tomato baked chicken