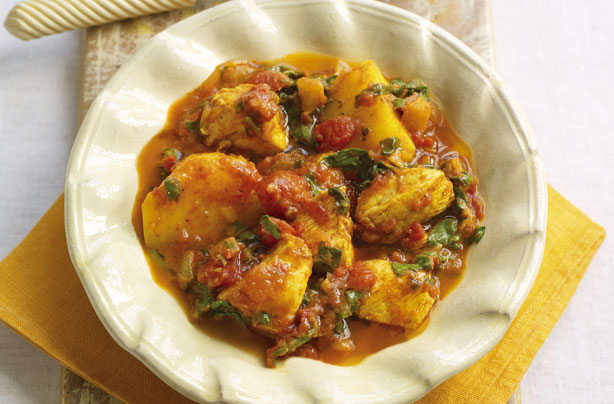 2. Slimming World's chicken and potato curry
Good for:
If you're being healthy this month.

Flavours:
Soft potatoes, fresh handfuls of spinach with a hot curry sauce.

Time it takes to make:
40 mins

Why we love it:
Curry is the thing we miss most on a diet. Thankfully this handy little recipe from Slimming World shows you it can turned into a healthy dish - our weekends are saved!

Top tip:
If you want to make this dish even healthier, swap the potatoes for sweet potato or butternut squash instead.

Get the recipe: Slimming World's chicken and potato curry