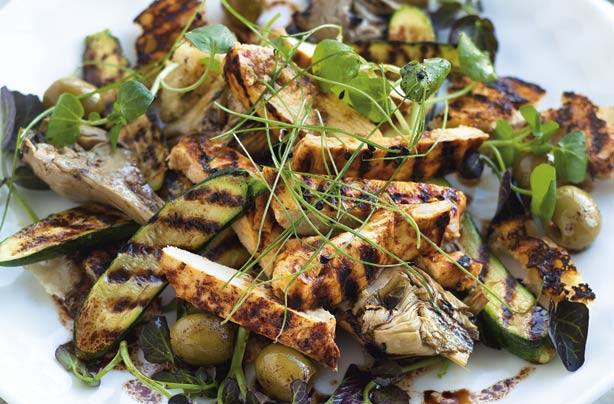 19. Moroccan chicken salad
Good for:
When you're being healthy.

Flavours:
Moroccan-spiced chicken pieces with fresh watercress and a hint of garlic.

Time it takes to make:
30 mins

Why we love it:
This recipe is perfect if you're watching what you eat. The lightly-spiced chicken will keep you full until dinner time and the fun flavours will make this meal seem like a nice little treat.

Top tip:
Add extra spice to this recipe by marinating the chicken pieces in a curry paste before cooking.

Get the recipe: Moroccan chicken salad