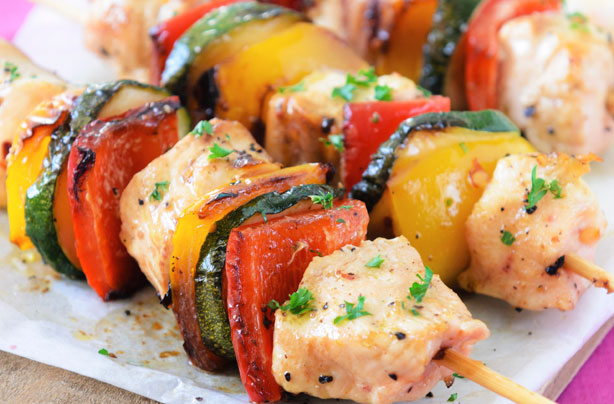 18. Lemon chicken kebabs
Good for:
Cooking on the BBQ.

Flavours:
Citrus lemon, succulent chunks of chicken with sweet roasted peppers.

Time it takes to make:
30 mins

Why we love it:
This recipe proves how easy it is to turn two ingredients into a feast. The lemon adds a fresh burst of flavour to the chicken and peppers. The best way to cook these kebabs? On the barbie of course!

Top tip:
Before adding the lemon to the chicken, heat it up in the microwave. This will ensure that you extract as much juice as possible from it.

Get the recipe: Lemon chicken kebabs