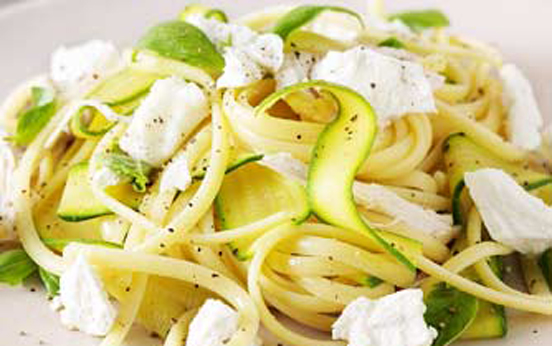 17. Courgette and chicken pasta salad
Good for:
A healthy and light dinner option.

Flavours:
Soft, creamy goat's cheese and fresh courgette.

Time it takes to make:
40 mins

Why we love it:
Courgettes are coming into season this month and instead of hiding them in a sauce, make them the star of your pasta dish by teaming them with chicken and a little goat's cheese.

Top tip:
Make this dish even tastier by warming up the cheese under the grill.

Get the recipe: Courgette and chicken pasta salad