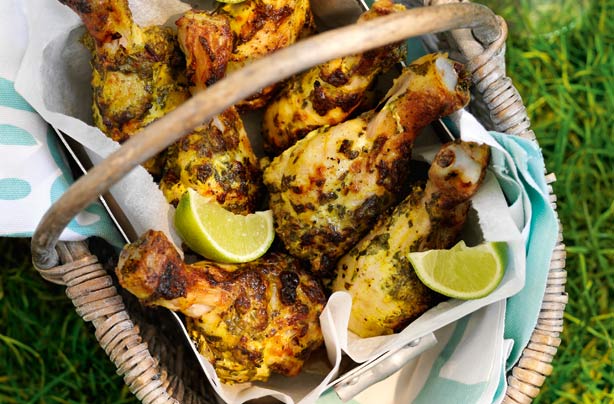 16. Green curry chicken drumsticks
Good for:
Sharing with family and friends on a sunny afternoon.

Flavours:
A sweet lime-infused marinade with a mild curry kick.

Time it takes to make:
35 mins

Why we love it:
Wrap these tasty chicken drumsticks in tin foil and take them with you on a picnic. Not only are these chicken pieces bursting with flavour, they're made with a fat-free natural yogurt-based marinade! They're perfect if you're watching your figure this month.

Top tip:
You can also roast these drumsticks in the oven if you're not cooking them on the BBQ.

Get the recipe: Green curry chicken drumsticks