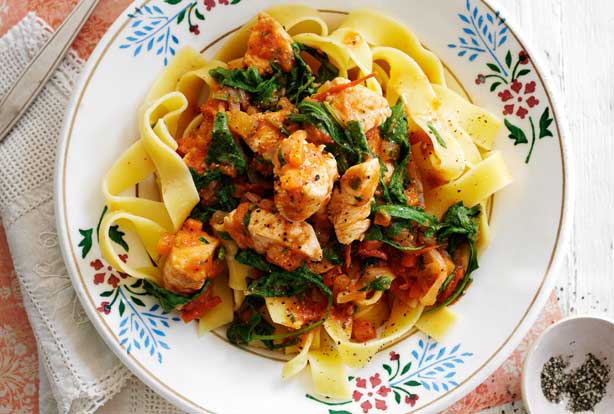 13. Slimming World's chicken pappardelle
Good for:
A low-calorie dinner if you're on a diet.

Flavours:
A juicy tomato sauce with a fresh spinachfinish.

Time it takes to make:
1hr 15 mins

Why we love it:
Chicken and pasta is a staple meal and you don't have to miss out if you're on a diet. Slimming World show you how to give it a fresh, flavoursome spin while also keeping the calorie count down.

Top tip:
If you don't have any pappardelle in you can use other shaped pasta, like bows or penne.

Get the recipe: Slimming World's chicken pappardelle