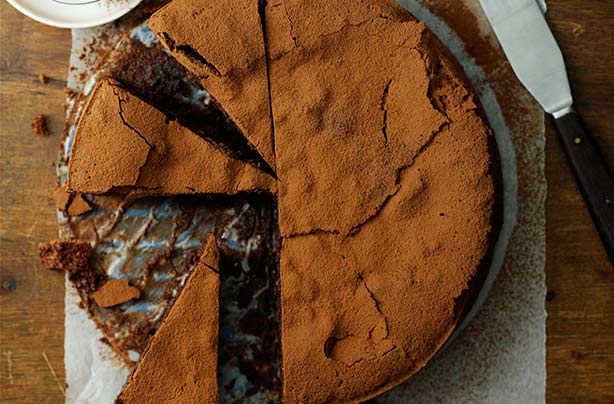 12. Flourless fudge cake
Good for:
When you're craving something chocolaty.

Flavours:
Rich, dense chocolate sponge with a hint of lime.

Time it takes to make:
1hr 30 mins

Why we love it:
What makes this cake extra special? Well, it has to be the fact that it doesn't use any flour! Leaving out the flavour from a traditional cake recipe turns it into a gooey rich chocolate cake... mmmmmm...

Top tip:
Make sure you let your cake cool thoroughly before serving for the best taste.

Get the recipe: Flourless fudge cake