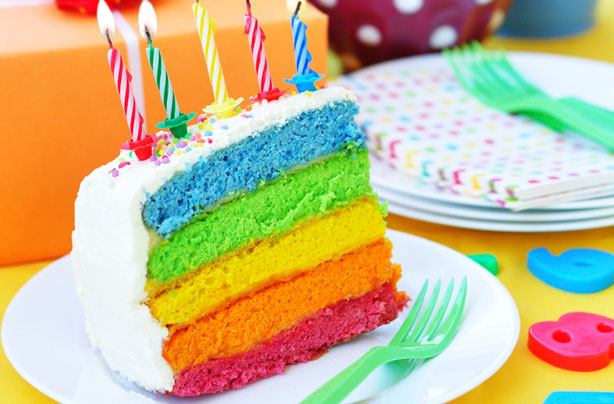 11. Rainbow cake
Good for:
Special occasions - be it birthday's or even Father's Day!

Flavours:
A light vanilla sponge cake with a creamy buttercream
.
Time it takes to make:
1hr 35 mins

Why we love it:
If you're looking for a cake with the 'wow' factor this month, this is the recipe to try. Bright vibrant layers of colour will be revealed when you slice into this cake - just watch their faces!

Top tip:
Store this cake in an airtight container for 3-4 days.

Get the recipe: Rainbow cake