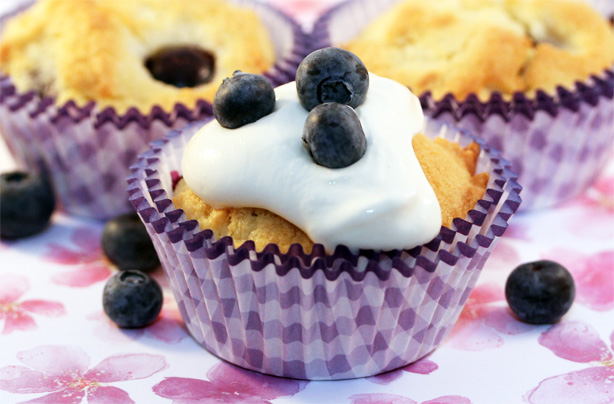 9. Gluten-free blueberry cupcakes
Good for:
When you have friends round who are on a gluten-free diet.

Flavours:
A tangy blueberry sponge with a hint of almond topped, with a light crème fraîche topping.

Time it takes to make:
40 mins

Why we love it:
If you're on a gluten-free diet you really don't have to miss out on your favourites. These gluten-free cupcakes are sweet and moreish - you won't be able to tell the difference!

Top tip:
Using icing sugar or custard powder instead of caster sugar makes your sponge extra light and soft.

Get the recipe: Gluten-free blueberry cupcakes