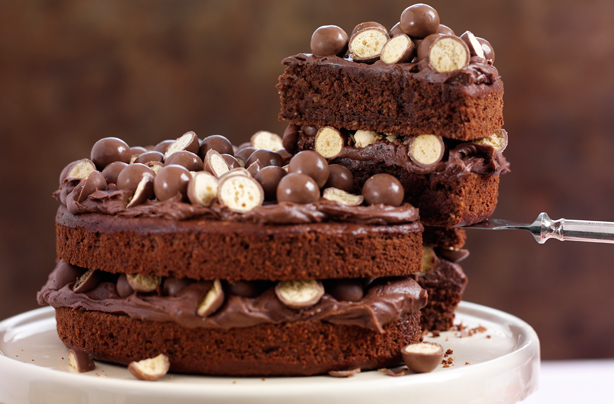 5. Maltesers chocolate cake
Good for:
Surprising dad this Father's Day.

Flavours:
A dense chocolate sponge, a thick chocolate buttercream and crunchy Maltesers.

Time it takes to make:
1hr 10 mins

Why we love it:
Chocolate, chocolate and more chocolate - if your dad's a chocoholic rustle up this feast and watch his face light up with delight! Crunchy Maltesers and a rich chocolate buttercream transform your usual chocolate cake into a special treat.

Top tip:
This recipe would work just as well with other chocolate sweets like Revels, Minstrels etc so make sure you get Dad's favourite!

Get the recipe: Maltesers chocolate cake