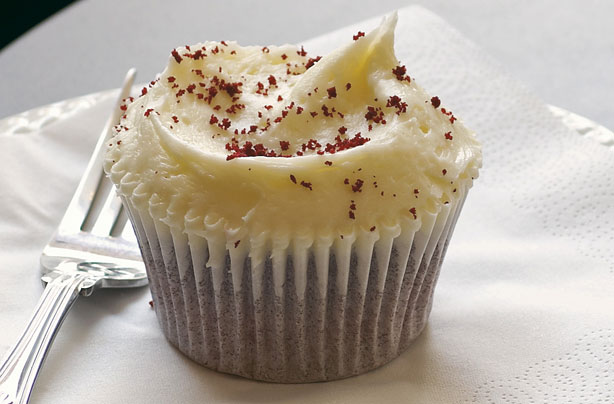 3. Red velvet cupcakes
Good for:
Taking your cupcake making skills to the next level!

Flavours:
A rich sponge with a hint of chocolate and a light, creamy cheese topping.

Time it takes to make:
35 mins

Why we love it:
There's something rather satisfying about biting into a red velvet cake to reveal a ruby red sponge. Topped with a light cream cheese frosting, these cupcakes are a little tricky to make but are more than worth it
.
Top tip:
If you're not keen on a cream cheese frosting you could make a standard buttercream or even simply top with melted chocolate.

Get the recipe: Red velvet cupcakes