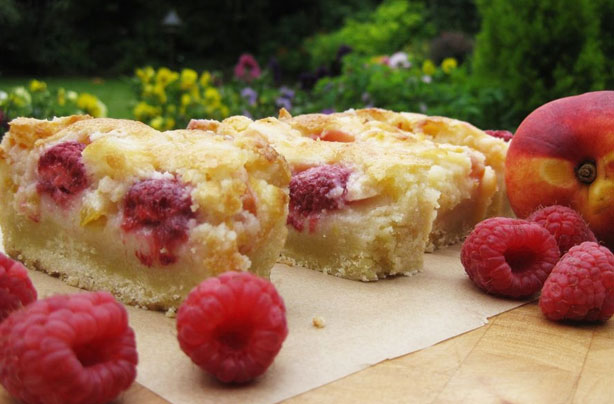 20. Peach melba shortcake with cream cheese custard
Good for:
Enjoying in the summer sunshine.

Flavours:
A sweet peach and soft buttery sponge with fresh tangy raspberries.

Time it takes to make:
1hr

Why we love it:
With peaches in season, it's the perfect excuse to try out this delicious recipe. You don't see many cakes made with this tangy fruit but we just don't know why - this recipe is bursting with lovely summery flavours!

Top tip:
This cake is best served straight from the fridge.

Get the recipe: Peach melba shortcake with cream cheese custard