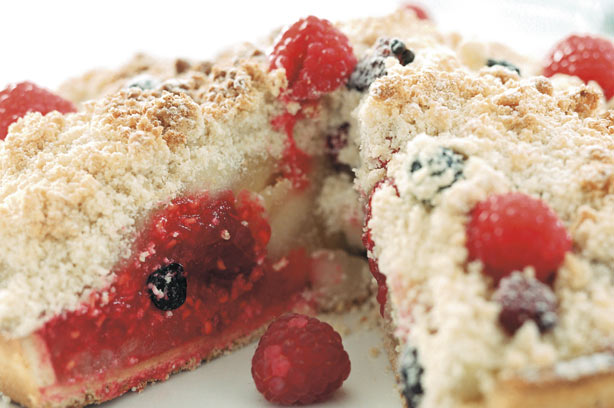 19. Apple and raspberry cake
Good for:
A special treat for the whole family.

Flavours:
A soft crumbly topping with a tangy apple filling.

Time it takes to make:
30 mins

Why we love it:
Apple and raspberry in a cake? Yes, please! This fruity cake is a pure slice of summer - the sweet flavours and crumbly topping will not fail to put a smile on your face.

Top tip:
To make the topping even quicker, blitz all the ingredients in a food processor.

Get the recipe: Apple and raspberry cake