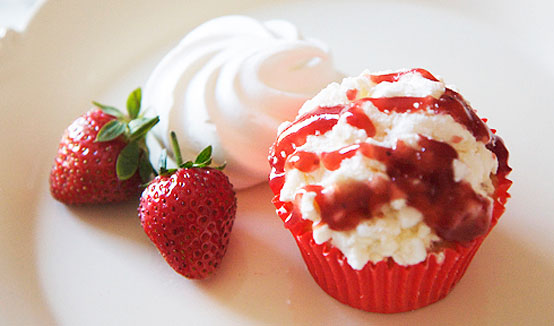 16. Eton mess cupcakes
Good for:
Sharing with your friends in the summer sunshine.

Flavours:
Classic Eton mess flavours - gooey, crisp meringue and a sweet strawberry sauce - just on a cake!

Time it takes to make:
45 mins

Why we love:
We love finding new cake flavours to try - and what better flavours than a traditional British pud? The crunchy meringue and cream combo works perfectly when fused with a cupcake.

Top tip:
If you don't like strawberries swap them for blackberries, raspberries or blueberries instead
.
Get the recipe: Eton mess cupcakes